Bambino was pissed because his girlfriend did not want to fool around.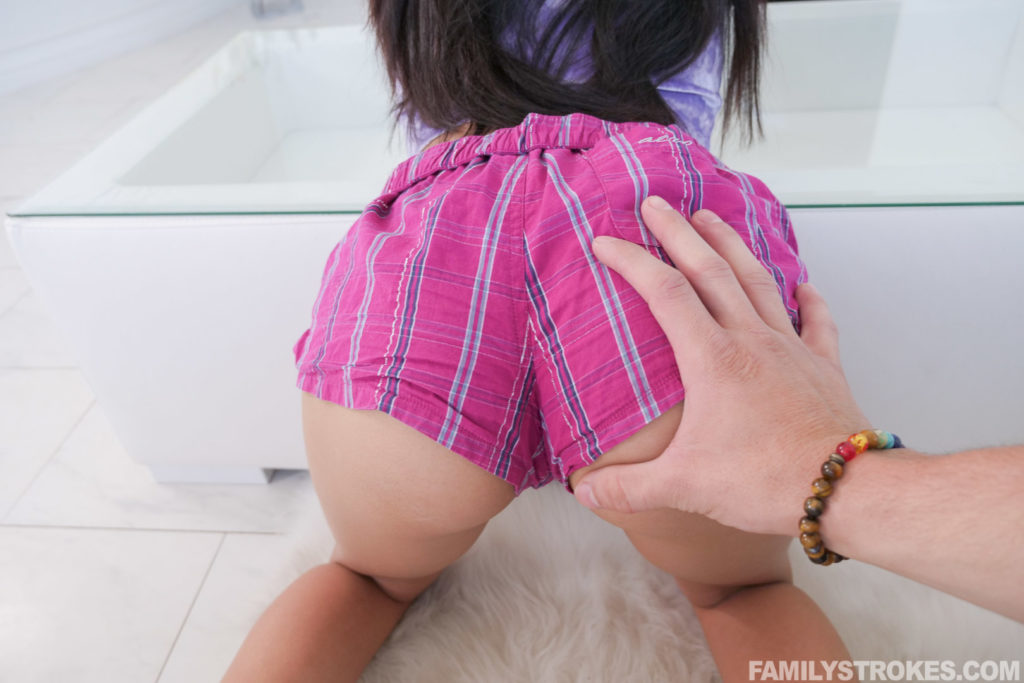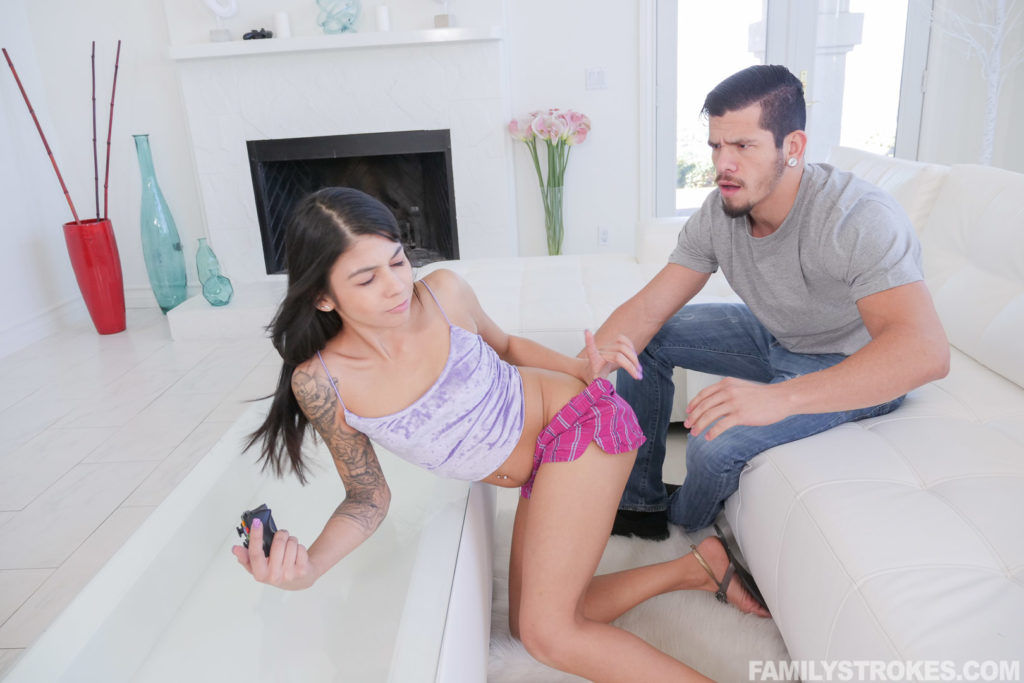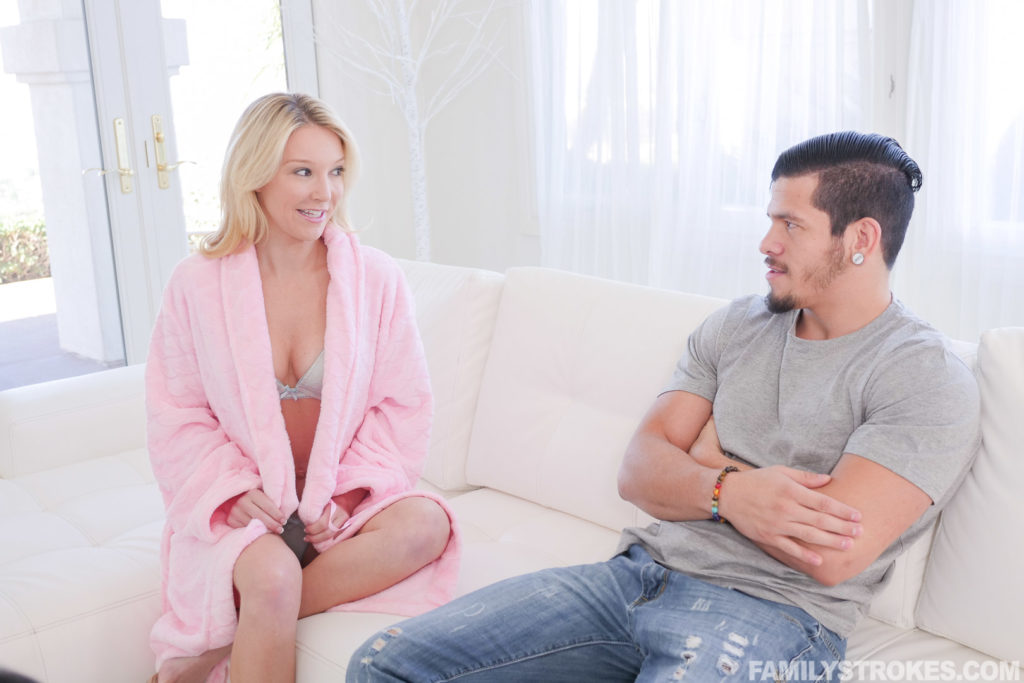 His stepmom Laura Bentley was also pissed because her husband was giving her the same shit.
She confided in her stepson and before they knew it they were releasing their sexual frustrations on each other family style.

Laura began to ride Bambino right behind his girlfriend as she was distracted by her game.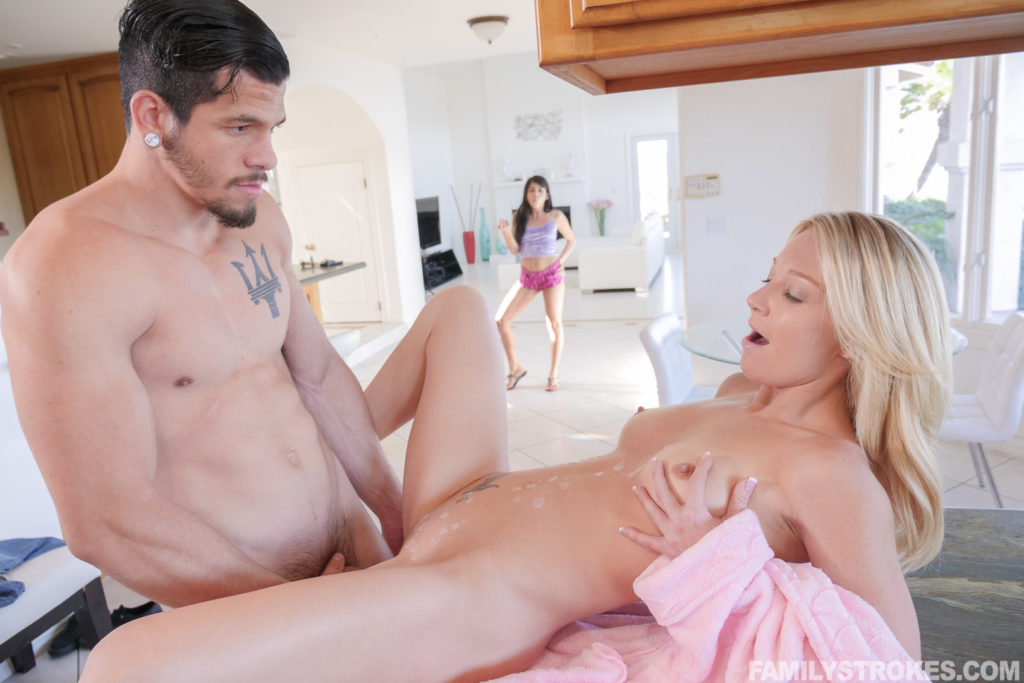 Just as Bambino came all over Laura, his girlfriend had lost her last life and caught them in the act.
Talk about bad timing!